News from December 2022
Well, gang, it's been a hell of a year, and we're ready to wrap it all up with you. Here's all our news from December – announcements, streams, blog posts, support docs, and staff picks. Hope you had a great holiday season, and are looking forward to 2023!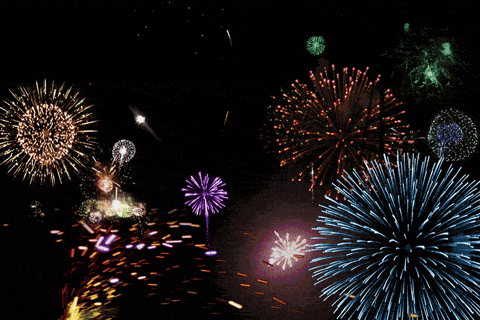 Monthly Announcements
Reclaim Open 2023: Call for Proposals!
There's a lot of momentous dates floating around – the end of 2022, the Roundup's first birthday coming up in January, Jim's 17th anniversary of blogging this past month – but none bigger than Reclaim Hosting's 10-year anniversary this upcoming June. We'll be celebrating it with our 4th biennial conference, Reclaim Open 2023, where we plan to not only celebrate the history of the open web, but take stock of the present moment while exploring the future of Open. We're excited to head back where it all began, and we look forward to welcoming web historians, creative tinkerers, digital humanists, instructional technologists, project administrators, and open source advocates to Fredericksburg, Virginia on June 5-7, 2023. Please come and share your work with us – our Call for Proposals is open.
Ongoing December/January Flex Course - Open Media Ecosystems (PeerTube, JitsiMeet, and More!)
Right now (yes, right now!) we're in the middle of our Open Media Ecosystems flex course. Throughout December and all the way up to January 15th, Reclaim is hosting a free flex course exploring various applications and how they might come together to create something more. Everything we've done so far – Azuracast internet radio, JitsiMeet video calling, and Owncast livestream tools – is available here for you to check out, and there's more to come. The details are, as always, on our events calendar, so why not join us?
January Flex Course - Open Broadcaster Software (OBS)
And building on our work in the Open Media Ecosystems flex course, we'll be using the back half of January (Jan 20th-Feb 03rd, to be precise) to take a beginner's look at OBS, the Open Broadcaster Software. OBS is great for punching up your video setup, whether you want to stream, record dynamic lectures, or just give your video calls a bit of extra spice. If you're intimidated, don't be; we'll guide you through a quick, low-stakes free course oriented towards beginner basics. The scheduling details are on our events calendar (who'd have guessed?), and we'd love to see you there.
February Workshop - WordPress Multisite 201 with Tom Woodward
Back in October, we hosted a monthlong workshop on WordPress Multisite 101, featuring the master of Multisite Tom Woodward. We're revisiting that work and building on it further in our monthlong February workshop, WordPress Multisite 201, where admins can dig in on how to manage and fine-tune their WPMSes, trade advice and thoughts, and share their successes and tips. Check out the event calendar for more information!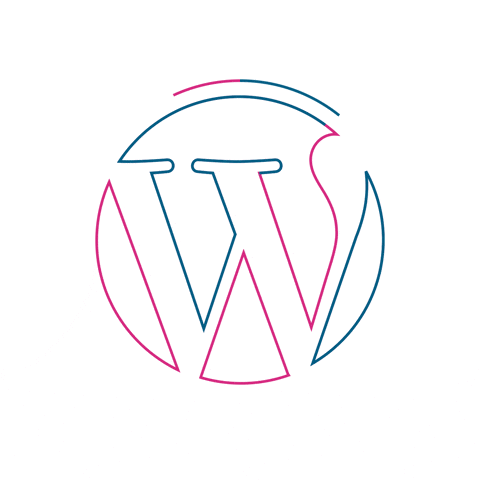 March Workshop - Domain of One's Own 201
And coming in March, it's Domain of One's Own 201! On March 21st and 22nd, we'll be hosting a two-day workshop for DoOO admins. Dive deep into Domains with us as we share both focused training and concrete examples of administering and teaching with DoOO, go one-on-one with participating admins, host panels of veteran admins speaking about their real experiences, and encourage schools to share tips and tricks. Learn how to take your Domain of One's Own instance to the next level, with registration details at our event calendar.

January Community Chat: Installatron Template Share-A-Thon
On January 11th at 12:00pm EST, join us for our January Community Chat. As we sunset custom installers for SPLOTs, we'll be doing an Installatron Template Share-A-Thon, looking at Installatron's templating feature and how you can use them to create new SPLOTs of your own. And it's not just a tutorial – while we'll share a couple of common template concepts, we also want to hear about the ways you've used templates at your institutions, or even ideas you're cooking up right now. You can find details on our events calendar, or register for this Community Chat and future ones right here.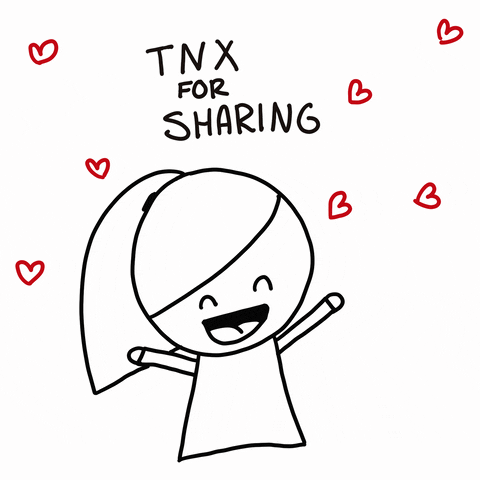 And a note about future Community Chat scheduling: starting in February, Community Chats will be moving. We'll have more information for you on the new time in the mid-month email and the January Roundup, or you can receive details by registering for Community Chat emails. Stay tuned!
December Community Chat: Mastodon and the Fediverse
This past month we met to talk about Mastodon and the wider Fediverse: what features we've enjoyed, what's confused us, what questions this whole thing has raised for us, and what even is it? If you missed it and you're curious, don't stress – you can watch it here (or below), and we even have a playlist of other past Community Chats too.
News from Infrastructure: Saying Goodbye to PHP 7.2
As part of our PHP updates this past year, we've switched the default PHP version to 8.0, and it's time for us to say a fond farewell to PHP 7.2. It's served us well over the years, but it's time to deprovision. This means that starting on January 01, 2023, that the lowest version of PHP available on our servers will be PHP 7.3, and all accounts and installations currently using PHP 7.2 will be moved up to 7.3 instead. If you have any questions, we've got more details available on our Infrastructure Announcements page.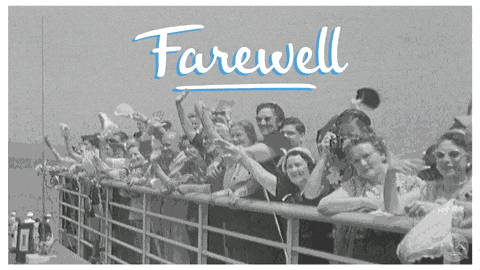 News from Infrastructure: Forum Migration & Community Landing Page
Another big milestone for Reclaim this month: we've redecorated! Uh, metaphorically. In the past, community.reclaimhosting.com has served as homebase for our discussion forums, where you can ask questions and swap tips with other community members.
But our community has grown over the years, and so have the ways we communicate with you all. To reflect this, our forums are now living on the aptly-named forums.reclaimhosting.com; meanwhile, community.reclaimhosting.com is the new home of our community landing page, where you can find all the places where you can, well, find us! Whether you're looking for our social media, our Discord, our video archives, our Support center, the Roundup itself, or anything else, you can find it right there on community.reclaimhosting.com.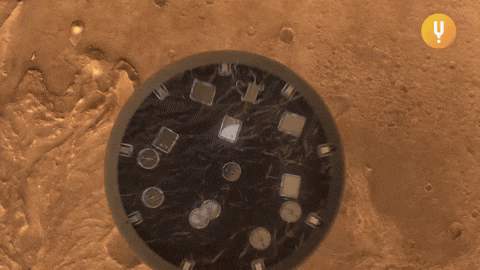 News from EdTech: We Have A Back Catalogue of Flex Course Resources
The title pretty much says it all, but hey, in case you didn't know – much like our Community Chats playlist, our EdTech site contains resources from all our free Flex Courses from 2022, including recordings of our sessions, weekly exercises, and readings or tutorials to supplement each week. As we move into 2023, expect that list to only grow. So if you missed something and wish you could go back in time, no worries – we've got your back. Check out the Past Events menu at reclaimed.tech to find out more.
What's Happening in Discord
Whenever we stream, we announce it in Discord, and boy, has it been a big month for our streams! You can join us in Discord here, but for recent streams, you can catch them all right here.
In keeping with our December Community Chat (Mastodon and the Fediverse – check it out in Announcements if you didn't see it), Taylor created a quick and easy Mastodon installer for Reclaim Cloud. In this stream, he walked through the process of creating an installer and how he approached making this one as seamless as possible:
And once he did, he and Jim sat down to talk through the installer a little more and take a tour. You can watch their conversation here:
Continuing on the theme of installers, Taylor also worked on putting together an Owncast installer. This one has to do with our ongoing flex course, Open Media Ecosystems; week 3 was all about Owncast, so experimenting with a new installer paired nicely. While a few technical difficulties means the recording isn't perfect, you can still watch it right here (and Taylor also blogged about the process, too):
Now, occasionally we get schools who are interested in trying out Pressbooks. That would typically be an add-on to Domain of One's Own, but we're also curious about what it might look like in Reclaim Cloud. Pressbooks has a lot of dependencies required, so this month Taylor and Amanda took a bit of time to sit down and experiment with just what it might mean to set up Pressbooks in the cloud. Watch it here:
Recent Blog Posts
It wouldn't be a month at Reclaim without blogging. We've got a lot to get into, so let's get rolling.
Taylor spent part of his month experimenting with some new tools. In "Trying out Arc" he compares the new browser Arc against his past experiences with Chrome and Firefox, seeing which ones have the best features and user experience. Meanwhile, "A tool with a name so bad, I need to blog it to remember it" is a rave review of Squoosh, a browser-based image compression software that also can convert images into other image filetypes. And "Open Source Music Notation has come so far!" looks at MuseScore – where it was when Taylor last had call for it, and how it's grown and improved since then.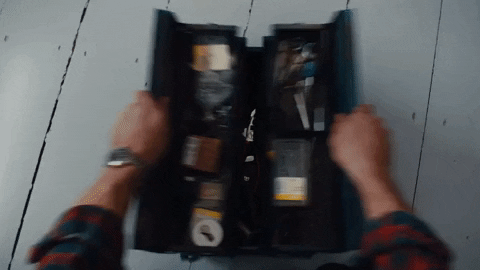 Our Open Media Ecosystem flex course has been happening throughout December and Jim is blogging, blogging, blogging! "Open Media Ecosystem: Azuracast" serves as a quick primer to our first week's unit on Azuracast. And tying together both the flex course and our December Community Chat on Mastodon, "Azuracast Webhook for Mastodon" talks about how Azuracast developer Buster Neece recently updated the Mastodon webhook to include new features, some of which were ones that were previously vital to the ds106radio Twitter. The team behind Azuracast rocks, you guys. #4Life
Also in the context of our Open Media Ecosystems flex course, Taylor's post "Upgrading Peertube to 5.0!" talks about how he went about upgrading our various Peertube instances to the latest version in Reclaim Cloud. (Peertube will be one of the featured applications in the course.) And "Setting up Peertube to use Backblaze B2 storage" goes into the process of connecting a Peertube instance to Backblaze in order to store your video archive off-site, in case you've got lots of big videos that need a good home.
If you didn't see it in our Announcements section, in June we'll be hosting our fourth biennial conference, Reclaim Open. In his blog post "Reclaim Open: Webs Past, Present, and Future," Jim talks about how excited he is to bring everyone together for this event, which will not only dig into the history, current culture, and future direction of the open Web, but mark the ten-year anniversary of Reclaim!
And speaking of major anniversaries, Jim recently celebrated a very big day on his blog. That's right, the Bava just turned 17! "Here's to 17 Years on the bava…." is a retrospective on Jim's history with blogging and all it's meant to him over the years, and it's well worth checking out.
New Support Guides
The Support team never rests! Throughout December they've been bringing you brand new support docs on everything you could want. Let's get into it.
Amanda, Jim and Taylor all spent some time this month looking at WordPress. Amanda's guide, "Obtaining and assessing usage data in WPMS," is a new addition to our WordPress Multisite Documentation that is meant to help admins think through what they're trying to accomplish with this data, how they might go about collecting it, and what "usage data" even means.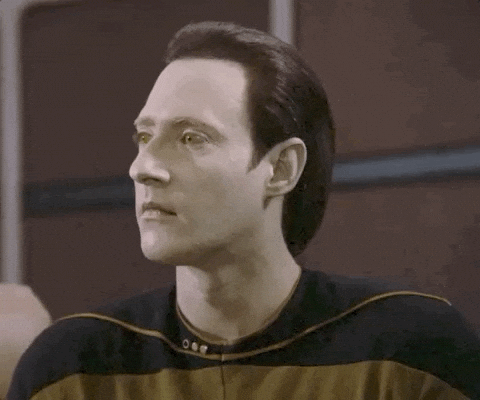 From Jim, "WordPress Backups in the Cloud," goes into all the details of setting up and configuring backups for your WordPress site in Reclaim Cloud. Make sure you're backing up your work on a schedule that works for you! (And there's also a tie-in blog post.)
"Using a caching plugin with WordPress" by Taylor is a handy guide on how to configure caching for your site. If your site takes a while to load, caching can help repeat visitors load things much more quickly, so if you have a heavy site with lots going on, consider setting up caching. In fact, you may also want to look at another guide from Meredith and Taylor that was updated this month, "Troubleshooting Slow Sites - Testing via your browser's developer tools." This one goes deep into various factors that may cause a site to load slowly and what you can do to diagnose the problem.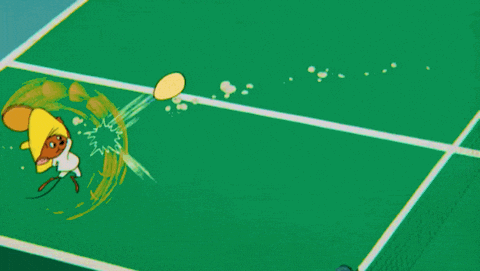 If you're not familiar with the OHMS Viewer application (short for Oral History Metadata Synthesizer, a tool for enhancing your search of information in online video & audio sources), Gordon's doc "Installing and Using OHMS Viewer" may be exactly what you need. This guide will talk you through how to set up this application in cPanel, and how to make sure everything's configured just right once you've gotten it installed.
Any Domain of One's Own admins out there may enjoy Amanda's guide "DoOO: Domain names explained," which talks a bit about how URLs are provisioned for end users on Domain of One's Own. It's a great resource if you ever need to help someone think through their account creation, or explain how subdomains and subdirectories work on a user's account.
Staff Picks
This month, Noah wants to share Over the Wire, a series of wargames designed to teach basic Linux commands and, over time, show how one might exploit intentionally designed vulnerabilities (locating a pre-created password file) in order to "compromise" the server and move on to the next level. It's a great way to learn the ins and outs of server security & shore yours up. If you're running into issues, Gordon also shared a livestream of the first set of games which can be used as a walkthrough.
Also from Noah and on the same topic, Metasploitable 3 is a security training tool – an intentionally flawed VM built from the ground up to contain a large amount of security vulnerabilities, which you can use as a sandbox to build your skills. To run it, he recommends a Kali VM that won't connect out to the internet but will allow connection from Kali Linux (Kali ships with the metasploit framework, which makes it convenient). That said, don't let it connect to the internet – the intentional vulnerabilities are a great tool for learning, but they can be exploited if others were to get access.
Taylor and Amanda have been thinking about AI this month. "ChatGPT ID/FacDev?" by Autumm Caines, recommended by Taylor, is a blog post digging into what the OpenAI chatbot ChatGPT means for higher education and faculty development. Meanwhile Amanda wants you to watch, "Ethics, Safety and AI: can we have it all?," a panel on how we define ethics and safety in the context of artificial intelligence and what would be needed to implement AI in a way that follows those guidelines.
That's all for this month, folks. 2023's going to be a big year – can't wait to see you then!