Rounding Up to Reclaim Open
News from May 2023
What a month! The term is coming to a close for everyone, and we're all gearing up for summer. Let's get down to the news.
Monthly Announcements
Reclaim Open is Here!
It's time, it's time, it's time! In just a few short days (this coming Monday) we'll be kicking off Reclaim Open, our biannual conference celebrating the past, present and future of the open web as well as ten years of Reclaim. From June 5-7 we'll be in Fredericksburg, Virginia hosted by the University of Mary Washington, and we can't wait to see you there.
The schedule's available for all you curious birds out there, and we've got some awesome speakers on the docket. If you've already registered, we've got travel & location details available on the site here, but if you haven't, it's not too late! You can register right here, so come on down and join us for the event of the summer – we're going to have a great time together.
July Virtual Conference - Reclaim Open Online
We're so excited for Reclaim Open, we already can't let it end. In July, we'll be holding a monthlong virtual extension of the event, hosted through our Discord and free for all to attend. We'll have digital presentations of all sorts, plus some recordings of speakers from the conference, so if you're ready to keep the open train a-chugging, join us in Discord and get hype!
We're Hiring
Come join us! Reclaim is looking for a Hosting Account Manager to join our growing team. This person will work directly with existing and potential schools to onboard and support Reclaim Hosting products and services. This position is highly collaborative and will sit in both Sales and Support departments. For more info, go to our Careers page here!
May Community Chat - Looking Ahead to Reclaim Open
We're taking a little break between Reclaim Open and Reclaim Open Online, so there won't be a June Community Chat, but if you missed the May one, we've got you. We've got a pretty one-track mind these days, so the May Community Chat was all about Reclaim Open and what we're looking forward to – we even got a sneak peek from some of our presenters regarding what to look forward to in their talks! You can watch the recording right here.
Reminder: Domain of One's Own Pricing Changes
As a reminder for Domain of One's Own schools, our new pricing changes will be taking effect for renewals happening on or after August 01st, 2023. You can find information about these price changes here, and we're offering schools the opportunity to renew early and/or for multiple years any time before July 31st, 2023. If you measure time in Roundups like we do, that's only two Roundups, counting the end-of July one. (If you measure time like a normal person, that's two months.)
News from EdTech: Discord Gets a Makeover!
EdTech is reaching its first anniversary at Reclaim, and as we head into year two, they've worked to give the server a makeover, refining it and polishing it to suit the needs we've seen arise over the past year. If you're not in our Discord, there's no better time to join, and if you're curious to hear more about the thoughts that went into this makeover, Taylor and Amanda discussed their strategies in session three of our April flex course on managing Discord communities.
In Case Ya Missed It
We love to experiment and explore on our live streams, so you can join in on the fun! These streams are not typically planned ahead of time, but we always make sure to let everyone know about them in our Discord community, so make sure to join us over there! We also like to highlight them in each edition of the Roundup!
This month Taylor and Amanda showcased our new Manifold installer for Reclaim Cloud!
Manifold is a self-hostable tool for academic publishing that can also provide a powerful and flexible community-based reading and annotation platform. You can find out more about it on the official website, manifoldapp.org. During the stream, Taylor and Amanda show off how to get Manifold up and running, as well as how to set up a custom domain, email and perform upgrades. If you want to check it out for yourself, there's also a handy new article on support.reclaimhosting.com that will get you started: Running Manifold on Reclaim Cloud.
Recent Blog Posts
All this prep for Reclaim Open hasn't stopped the team from blogging, so don't miss what's on everyone's minds this month.
Taylor puts us all to shame with his Update to the desk setup! post, where he shows off a TIE-fighter-esque workstation with his newest third monitor.
There's also been some time to consider what's going on and around Reclaim aside from the impending conference. Meredith shares what she's been doing with Reclaim EdTech in her post Projects Lately. Similarly, Lauren has been reflecting on some of the potential ways to combine WordPress Multisite, Domain of One's Own, and Reclaim Cloud Sandbox spaces by keeping A running list for the Domains Package.
Jim kicks off a streaming bender after April's blog-o-rama when he spins up Reclaim Karaoke: Testing 1,2,3 in anticipation of Reclaim Open and beyond. In his post The Boy Who Streamed Too Much, Jim joins a class virtually in Puerto Rico to stream Mario Bava's The Girl Who Knew Too Much (1963) via Peertube with great success. To round off Jim's varied media explorations this month, he joins Martin Weller on his podcast to chat edtech metaphors, which he hypes in the post Metaphor's in the Water, You Go in the Water.
New Support Documentation
We've got just a few support documentation articles for you this month! First up, Taylor is working on updates to our Pressbooks Installer through Installatron.
There are some slight changes for this installer as we're shifting away from the dedicated Installer. When installing, users will need to be mindful of the PHP version running on the site as there are specific requirements for this installer. Once that's installed, they'll login to network activate the Pressbooks plugin.
Next, Amanda walks us through working with Manifold on Reclaim Cloud! Take a look at the Marketplace installer set up for Manifold, and see how easy it is to start working on your own instance. Hooray for another Marketplace app in our Reclaim Cloud catalog!
Staff Picks
Get lost in the Musum of Screens, a lo-fi ASCI exhibit highlighting web-based flash games from the early 2000s. Also, don't miss the wall posters reminding us the best web is small and beautiful. Special thanks to Chris Lott for this bit of web gold.
Taylor reminds us that the fun one-page, old gold web is not dead. Kenny Logins is the one-stop shop for the smoothest secure passwords in the business. Yacht Rock meets edtech.
There are a lot of good talks going on at the Otessa Conference presently, such as Anne-Marie Scott's "5 Things You Need to Know Before You Buy Edtech" talk highlighting the possibilities of "cutting edge configurations of trailing edge technologies, rather than this orgy of excess we seem to be mired in constantly." Less is more, unless of course it is Brenna Clarke Gray talking truth to power with "A(nother) Guide for Resisting EdTech: The Case Against (or For?) Course Hero"—who watches the Watchmen? Well, seemingly Brenna :)
In other bizarre internet news, ds106 made a special appearance last month at a Buggles' concert while they played their prescient hit "Video Killed the Radio Star." Alan Levine writes about this bizarrely awesome occurrence on his blog, sometimes it's a small, beautiful internet.
In domain news, Meredith and Pilot discovered someone bought kung.foo! Domains still matter :)
And Taylor shares a lot cause he cares a lot, this time "The Web's Most Important Decision" by Jay Hoffman celebrating 30 years since Tim Berners-Lee made the code for the world wide web open, free, and accessible. There are a lot of nuggets such as this tidbit:
In February of 1993, the University of Minnesota made an announcement. In specific commercial usage of the protocol, they would be charging licensing fees. Not large fees, and not in all cases. But, in some small way, they would be restricting access.
And for twenty of those thirty years we have had WordPress to play with, in many ways Reclaim was built on the back of WordPress, so that open source project's 20th anniversary is near and dear to our Reclaim hearts.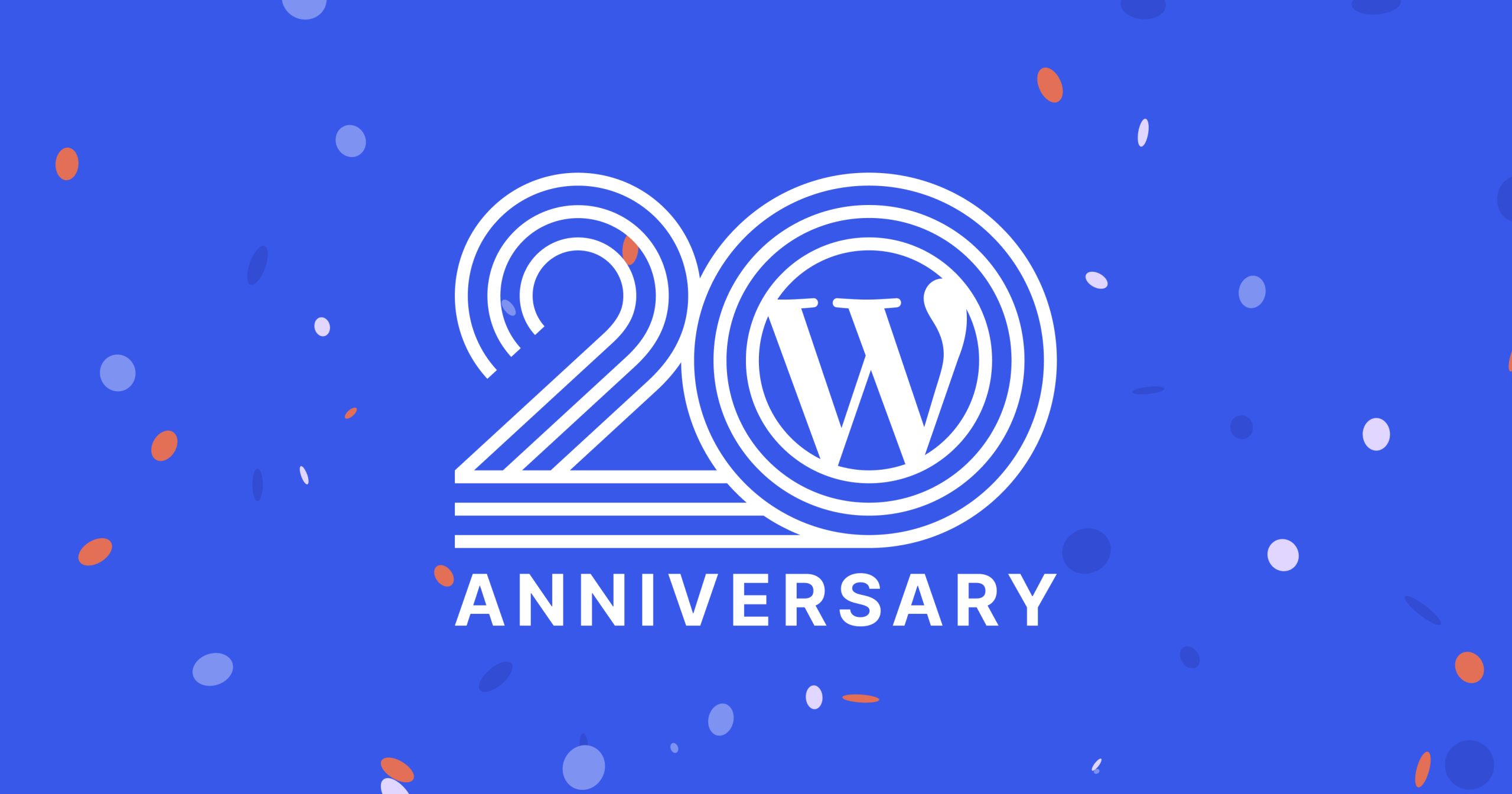 That's all for this May, folks – thanks for joining us!