News from February 2023
It's been a short month and a busy one here at Reclaim, but nothing stops the news! The Roundup is here to bring you the highlights from February and pull you right on into March.
Monthly Announcements
Reclaim Open 2023
We can't say it often enough: Reclaim Hosting's 10-year anniversary is coming up in June! We're marking the occasion with our 4th biennial conference, Reclaim Open 2023, where we'll not only celebrate the history of the open web, but take stock of the present moment while exploring the future of Open as well.
This month we're honored to announce our keynote speakers: Olia Lialina, who will be presenting on the Web that Was; Rajiv Jhangiani, who will be talking about the Web that Is; and Bryan Alexander, who will focus on the Web that Will Be. From June 5-7, 2023, they'll join us in Fredericksburg, Virginia – and the University of Mary Washington will be hosting us! We can't wait to head back where it all began, and we hope you'll join us.
And if you have artwork, creative pieces, a poster presentation, or anything else you'd like to showcase, we've opened up submissions for Reclaim Open's Show & Tell. Share your work – we can't wait to see what you've made.
March Workshop - Domain of One's Own 201
And coming up this March, it's Domain of One's Own 201! On March 21st and 22nd, we'll be hosting a two-day intensive workshop aimed at Domain of One's Own admins, meant to help you think about how to support and grow your project above and beyond where it is now.
We'll be covering a lot of different topics, including advanced management and customization techniques, building engagement and planning for growth, and potential tools to supplement your project, and we'll also be inviting panelists of veteran DoOO admins to speak about their experiences. Come join the conversation and share your thoughts and ideas – we'd love to see you there. If you're interested, check out the details on our events calendar.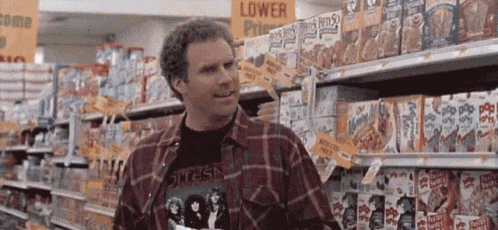 April Flex Course - Building Community with Discord
We're really lucky to have a great community at our Reclaim EdTech Discord server, where we host events and spark discussions. So this April, we're going a little meta. Our April flex course will focus on how to create a community event space using Discord as a platform – the basics of server setup, settings configurations to make sure you have everything arranged just so, advanced tools to automate certain things and take a little weight off your shoulders, and ways to integrate it with other supporting tools. To peek behind the curtain and see how the magic happens, you can swing by the events page for more details. And hey, if you're not in the Discord... why not join us there?
May Flex Course - Splashing Around with Installatron Apps
There's a lot of love out there for WordPress, as there should be, but Installatron has a lot of other things to offer as well! In May, we'll be splashing around with some of the other Installatron applications you may be interested in. We're going to take a beginner's look at four applications that you all are interested in, one per week, and see what they can do for a beginner. For more info, you know the drill – just take a look at the events page.
March Community Chat - Portfolios on DoOO and WordPress Multisite!
For our March Community Chat, we're talking about – well, just look at the title! Portfolios are very popular on Domain of One's Own and WordPress Multisite, and they mean something different to everyone. On March 8th (that's a week from tomorrow) at 12pm Eastern Time, join us to talk portfolios. What makes a good web-based portfolio? Do you have any tips you like to share with faculty and students when they're starting out? The details for this Community Chat are right here on our events calendar, and you can also register for future Community Chat updates here.
Blog Posts
It was a busy month at Reclaim, but even at the busiest of times, we always make time to blog.
Recently, Amanda's been thinking about Web3 – specifically, AI and cryptocurrency, and what they mean for us. In her post "Catching up on Web3" she goes over some of the different people whose blogs, newsletters and articles she follows in order to stay up-to-date, what she's learned from them, and what her thoughts are. It's a recommendation list inside a blog post – double the fun!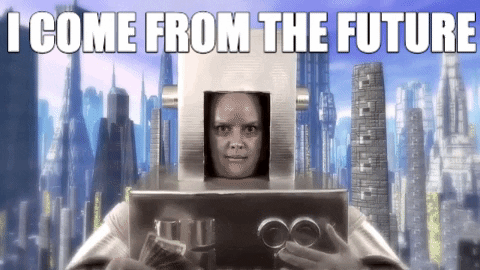 From Taylor, "My GIF making workflow" elaborates on the steps he makes to make some truly stellar GIFs. Depending on the goal, there's different tools involved, so like Amanda's post above, this one also doubles as a recommendation list for all the things you might need to make some sweet GIFs of your own.
And in addition to making GIFs, Taylor also spent some time this month talking about his workspace. Inspired by last month's OBS flex course, his blog post "My multi-monitor, multi-computer, multi-os, working, streaming, recording, and gaming desk setup!" goes with a matching stream (embedded below, or linked in the post) to talk about all the audio, video and computer equipment he uses to make magic.
And from Lauren, "A Reclaim Trip to San Diego" recaps, well, Reclaim's trip to San Diego this past month! We went on a team retreat to think about what projects we want to prioritize over the coming year, how and where teams intersect, and how we've been growing and will continue to do so. Featuring beautiful photos courtesy of Tom Woodward, Lauren's post draws back the curtain on how we're thinking about long-term work at Reclaim.
Support Documentation
And now, the support docs! Let's get learning.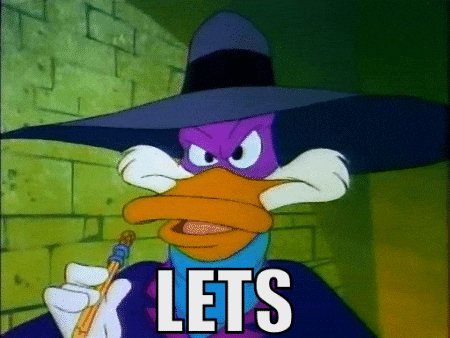 What's better than HTTP? Why, HTTPS, of course! And Taylor wants to make HTTPS easy for you, with "Forcing HTTPS on Nginx Load Balancers". This guide will talk you through the process of using a load balancer on Reclaim Cloud to make sure that, no matter what, your site is loading using HTTPS, and no visitors ever get hit with a scary "Your connection is not private" message.
Teamwork makes the dream work, but only if you're all on the same page. That's why Meredith put together "Sharing Support Tickets with Multiple Admins in Client Area," which walks you through a couple of different strategies for creating support tickets in a way that makes sure everyone on your team is in the loop.
And in honor of our WordPress Multisite 201 workshop this past month, Amanda's written "Crafting a WPMS Terms of Service," which is designed to help you think through concerns you may have when running a WordPress Multisite, and then address those concerns without reinventing the wheel.
Thanks for coming out, everybody – spring is on its way, so let's greet it together. TTFN!