The Marvelous March Roundup
News from March 2023
The seasons are changing, but nothing stops the Roundup! It's a busy month here at Reclaim, so here are the highlights:
Monthly Announcements
We're Hiring!
That's right, we're hiring! Reclaim is looking for a Hosting Account Manager to join our growing team. This person will work directly with existing and potential schools to onboard and support Reclaim Hosting products and services. This position is highly collaborative and will sit in both Sales and Support departments. For more info, go to our Careers page here!
Reclaim Open 2023
In case you hadn't heard, Reclaim Hosting's 10-year anniversary is coming up in June! Coincidentally (no, it's absolutely on purpose) that's when we'll be hosting our upcoming conference, Reclaim Open 2023, where we'll not only celebrate the history of the open web, but take stock of the present moment while exploring the future of Open as well.
From June 5-7, 2023, we'll converge in Fredericksburg, Virginia where the University of Mary Washington will be hosting us. We can't wait to head back where it all began. And if you're interested in joining us, we'd love to have you! Early Bird Registration is open from now until the end of April at a discounted rate, and we have location details about travel and lodging available as well.
And while the general call for proposals has closed, there's still time to submit your artwork, creative pieces or show and tell work. June 7th will open with an hour long period dedicated just to these pieces. (June 5th, if you're interested in another alternative, will be our unconference, a less structured participant-driven time for sharing and learning.) Please send in your work – we'd love to feature you.
April Flex Course - Building Community with Discord
There's nothing Reclaim loves more than community. (Well, besides blogging, of course.) And this month, we're going to show you how we do it! We use Discord – the tool, not the interpersonal conflict – to host almost all of our events these days, and even outside Reclaim it's a wildly popular and flexible platform for communities of all kinds. Our April flex course will consist of three sessions happening weekly on Tuesdays: taking you through how to set up a Discord server, what Discord's potential is as a platform, and what Reclaim's past and future with Discord are looking like. Come join us as we use Discord to build harmony – you can, as always, find the details on our event calendar.
May Flex Course - Splashing Around with Installatron Apps
And in May, we're going to be highlighting some hidden gems of Installatron. We love WordPress, as do many, but Installatron's got a lot of other things to offer as well! In May, we'll be splashing around with some of the other apps they've got on tap. We're going to take a beginner's look at four applications that you all are interested in, one per week, and see what they can do for a beginner. For more info, you know the drill – just check out the events page.
April Community Chat - cPanel themes and dreaming up the future of hosting!
You may or may not have heard, but change happens. In fact, cPanel is changing – the Paper Lantern theme is gradually going away, to be replaced with their new Jupiter theme, which introduces new thoughts about accessibility and customization. We're preparing for the change by updating our documentation, but how are you feeling about it? And outside of Jupiter, what are you hoping is in the cards for hosting? Join us on Wednesday, April 12th at 12:00pmET to talk about it in our April Community Chat (details on the event calendar, as per usual).
March Community Chat - Portfolios on DoOO and WordPress Multisite!
And if you weren't able to make the March Community Chat, no worries! We talked about web portfolios – what they are, how to get started, tips for working with students and faculty on them, and what makes a good one. It was a great conversation, and we've got a recording for anyone who missed it but wants to catch up. (And if you ever want to watch some of the older community chats, we've got a playlist of those as well.)
Mission Mastodon: The Final Mission
We've been partnering with ALT over the past few months on Mission Mastodon, a series exploring the Mastodon platform with live sessions and a server to experiment on. The third and final session will be premiering April 20th at 16:00GMT (11am ET), and if you're interested in attending, we have more information on the events calendar.
News from Infrastructure: PHP 7.2 Deprovisioning Continues
Just keeping you on top of the situation: the quest to retire PHP 7.2 across all servers continues. We're coordinating with schools where 7.2 is being highly used to schedule those changes; if you have any questions or are wondering what usage looks like for your school, check in with us and we can help.
News from Infrastructure: Ubuntu Is Our Future
We're starting our trek into Ubuntu! CentOS, which powers nearly all of our current servers, will be reaching its end of life eventually, and while there's no cause to fret yet, we're making sure we'll be ready when it does. Infrastructure has already started working on the process for creating Ubuntu-based cPanel servers, and we're super excited about this project (Chris and Jim both wrote about it, so check out the Blog Posts section)!
In Case Ya Missed It
Taylor has a big project in the works: his site archiving toolkit! This month, he and Amanda cohosted a stream diving into it, how it works, and what it means for people looking to create lasting images of sites. The kit makes use of a couple of great tools to provide a comprehensive, multi-faceted approach to archiving. For more information, check out the stream:
Recent Blog Posts
We pride ourselves on our blogging, and this month is no different. Throughout March, we've put out some really cool posts on art, Ubuntu, and even blogging itself, so go take a look.
Starting off, Chris's post "SeaMonkey as an I2P Suite" talks about setting up a manually configured secondary browser focusing on encryption and anonymity, using the two titular tools to do it. Combining them creates a powerful tool for encrypted browsing, email services, chat clients, torrents, and more – wow!
February was a busy month for Jim, with the end result that not a lot of blogging got done. But you can't keep Jim from blogging... or even blogging about blogging. Or blogging about not blogging, in this case. "All Roads Lead Back to the Blog" is a recap of the events that kept him from blogging, and how he intends to blog about them.
We send a lot of emails here, and you probably do too. In "Emailcraft the Pilot Way" Pilot shares some of their tips and tricks for communicating via the written word, both technical and strategic. If you're looking for another perspective on how to compose an email, look no further.
One thing that no one can deny: Reclaim has style. We attribute this, first and foremost, to the privilege of working with the artist Bryan Mathers. Jim talks about working with Bryan and the impact his art has had on us in his post, "Leading with the Art." If you've ever admired our look (don't be shy, everyone does), that's our secret – we owe it all to Bryan.
So in case you haven't heard, CentOS's EOL is drawing nearer and nearer. And for a long time, CentOS was your only option if you wanted cPanel. But fear not – Chris has a plan for how to move forward without it. In "Ciao CentOS, Ciao Ubuntu" he talks through what CentOS has meant for cPanel and for Reclaim, and how he's experimented with and succeeded at setting up a cPanel server that now runs on Ubuntu. Jim's post "A New Milestone with Galaxian" touches on the same topic, talking about goals for our future servers and how Infrastructure is the bedrock of everything we do.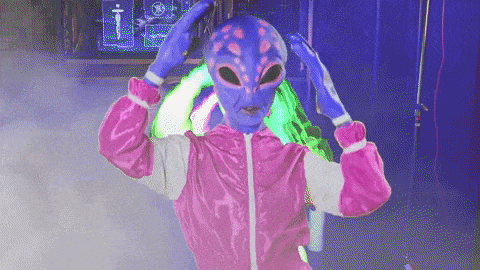 You may or may not have seen in the announcements, but we're hosting a conference in June. And, the day before the conference, we're hosting an unconference. Jim's post "Reclaim Open's Unconference" talks about our goals for the event – creating an informal space for people to share and learn – and his inspirations, MooseCamp 2007 and the University API at BYU. Check out the post, and while you're at it, consider coming to our June unconference!
New Support Documentation
Another month, another fleet of super-sweet new guides! Our Support team has put out some articles just for your benefit – check them out:
Amanda's "WPMS Onboarding Using Gravity Forms" talks about how to get new users situated in your WPMS. The built-in tools are a great place to get started, but there are ways to trick out user registration and onboarding using Gravity Forms that will make your life easier. And really, isn't that always the goal?
While you're thinking about your WPMS users, you may also be considering accessibility. Luckily, so is Amanda! Accessibility is a many-faceted thing, but there are easy steps to take towards making your WPMS accessible, and her guide "Accessibility in WordPress Multisite" will help you think through how to get started.
And diving even deeper on the WPMS front, "Working with your WPMS Database" will help demystify that most elusive foundation of any WordPress Multisite: the database! Amanda's new guide will show you how to access, navigate, and make sense of a WPMS database so that you're never flying blind.
Our final guide for the month comes from Pilot: "Managing Redirects in Ghost". The blogging platform Ghost makes it easy to configure redirects from one place to another, and this guide makes it even easier. If you need to repoint URLs in Ghost, there's no better place to look.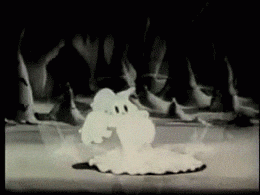 Staff Picks
Let's close out the newsletter with some treats. That's right, it's staff picks time!
This month Jim wanted to share BuiltWith, a tool for looking up what a site was, well, built with. Ever looked at a super-cool site and wondered "I wonder whether they used WordPress to make that?" Put in the URL here and find out. And as an alternative, Gordon's suggested Netcraft.
And if you're feeling silly, Pilot recommends the Emoji Kitchen Browser, which you can use to create wacky emoji mashups. Cowboy ghost? Of course. Penguin turtle? Why not?!
Tim's looking at WriteOut.AI, a tool for automatically transcribing audio that uses the OpenAI Whisper API to do it. If you're looking for a transcription option, or just looking to experiment, take a look.
And speaking of old school, did you know that KidPix is public domain? Pilot wants you to know that KidPix 1989 is available for free in-browser, and you can go mess around with it right now. It's great if you're looking for a more retro digital art experience. And all the tools come with sound effects attached! (So if that's not your speed, maybe mute the tab...)
That's all we got for this month. See you in April!