Happy Halloween, Everybody!
News from October 2023
The spookiest month of the year is drawing to a close, and we've been having a wild time here at Reclaim. But we won't keep you in suspense. Here's the news!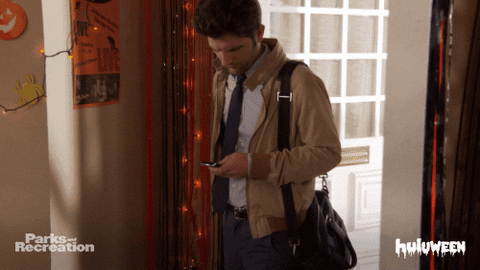 Monthly Announcements
Welcome, Jason!
Kicking off this Roundup with the best kind of news, we want to give a warm welcome to the newest member of the Reclaim team, Jason Teitelman! Jason's joining us as our Customer Support Specialist, and we couldn't be more excited to have him on board.
Breaking News: It's Halloween on Reclaim Radio!
Now – yes, RIGHT NOW – we're hosting a Halloween extravaganza here on our web radio station! We'll be bringing you sweet tunes and spooky stories all day, so tune in now and don't miss a minute. Here's the schedule for the day:
8:00am ET - Halloween Tunes with Meredith
9:00am ET - Scary Special: Jim & Maren
10:00am ET - Pumpkin Hour with Maren & Meredith
11:00am ET - Halloween Tunes from the team
12:00pm ET - Old Time Radio Hour: the Scary Stories of Suspense
1:00pm ET - Radio Roundup with Amanda & Pilot
2:00pm ET - Halloween Tunes with Jason
3:00pm ET - Scary Tech (and Non-Tech) Stories with Amanda & Jason
4:00pm ET - Halloween Tunes with Taylor
5:00pm ET - Fright Night: Tunes from the Infrastructure Team
November/December Flex Course - Open Publishing Ecosystems
It's almost time for our next flex course, Open Publishing Ecosystems! We've been patient so far, but we can't wait to share this with you. From November 28th through December 19th, we'll be hosting weekly sessions digging into various open publishing tools – what they are, how they work, and what they can best help you accomplish. Specifically, we'll be looking at HedgeDoc, Manifold, Docsify-This, and HAX, highlighting where each of these tools shine.
This flex course will be in the classic Reclaim style, with weekly video premieres where you can all take part in the live chat, and all resources for the week available after each premiere for anyone wanting to follow along asynchronously. It's free for all to attend, so run, don't walk, to get registered on the events calendar.
November Community Chat - Open Publishing & Why You Should Do It (Come To Our Flex Course in Two Weeks!)
And of course, the natural followup (precursor?) to that flex course: the November Community Chat will be all about open publishing. It's happening two weeks before the official course starts, and we figured that before we run a whole flex course on how it works, we should maybe chat about the "why".
On November 15th at 12pm ET, come tell us about the work you've been doing, what drew you to open publishing in the first place, and what it means to you. We're not talking tools just yet – we're talking goals, passions, challenges, and dreams. Y'know, the simple stuff. It's going to be a great time, so go sign up right now on the events calendar.
And yes, that's the real event title.
October Community Chat - Approaching Archiving in WPMS & DoOO
But hey, if you couldn't make it to the October Community Chat, no worries – we remembered to hit "record". We got to sit down with you all this past month for an awesome talk about archiving. How do you approach those kinds of projects? What roadblocks do you face? And what does it even mean to "archive" something anyway? All these questions and more were, if not answered, at least addressed, and you can catch the replay right here.
News from Infrastructure: Scalar Installer Update
Over the summer, Reclaim users have been reporting seeing a "database connection error" message or Installatron backup failures for Scalar installations in their accounts. We've had to direct users to reach out to Scalar for help with those errors.
However, we've been working with Installatron in the background, and they recently identified an issue with the Scalar installer code and suggested a fix. We then worked with one of the Scalar developers, Craig Dietrich, to update the Scalar installer. The fix for Scalar was pushed out across all servers last week, and we've have since verified that the update means you shouldn't see the error messages or backup failures anymore.
In Case Ya Missed It
Reclaim's stream game was strong this month as we hit one each and every Friday! The team covered a variety of topics, touching on everything from recent successes to live experiments to just some downright fun.
While technically not October, Taylor, Pilot, and Amanda kicked off the month's streams by chatting Pressbooks yet again in Pressbooks on Reclaim Cloud the easy way!. But, this time Taylor came to play, showing off his nifty new Pressbooks dependencies add-on in Reclaim Cloud. He wrote a handy tutorial you can find in our docs called Manually Installing Pressbooks, which shows you how to install Pressbooks on both Shared Hosting as well as in Reclaim Cloud.
Jim went solo on the next Friday's stream with his quick bit called Offloading Media for Large WordPress Sites. This is a quick and easy stream gushing about something that large WordPress sites of all sorts would find helpful.
The next stream, Reclaim had a little fun. For Friday the 13th of October we got spooky and got on to talk about our scariest tech-related stories in our special, Scary Stories to Tell in the Stream: An October 13th Spooky Special. Check it out... if you dare!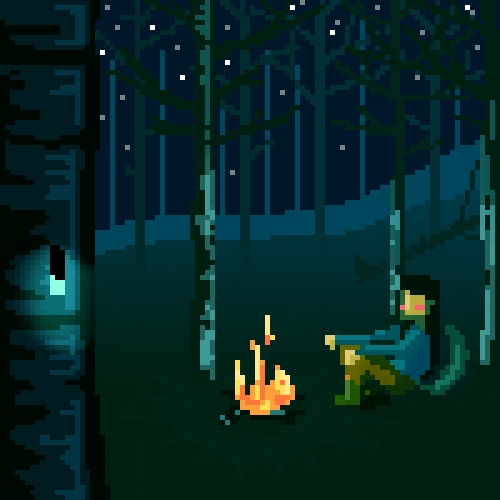 On October 20, Taylor tackled the task of Making a Hedgedoc installer in Reclaim Cloud while Pilot and Amanda looked on in wonder. They were even joined by a surprise guest in the live chat: a HedgeDoc developer!
Don't miss our November streams, which will be happening at https://reclaim.tv/ at 10am Eastern Time each Friday (except the day after Thanksgiving!). And you can check out all of our previous streams at https://archive.reclaim.tv/! Here's the schedule for next month:
Friday 11/03: For the first stream of the month, it's a retrospective on our Halloween radio extravaganza and how we made it happen!
Friday 11/10: In honor of the (approximate) one year anniversary of our Hacks for Hybrid Working flex course, special guest Maren Deepwell will be hosting a HfHW followup stream!
Friday 11/17: Before the Open Publishing Ecosystems flex course starts on November 28th, check out our sneak peek stream about what to expect!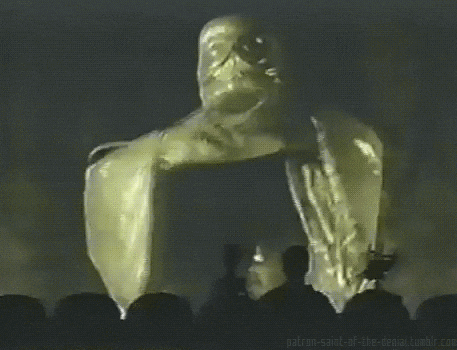 Recent Blog Posts
October may have been a perfect storm behind the scenes here at Reclaim Hosting (trust us, it's been a long month), but even under such dire circumstances we did not abandon the blog. We are professionals!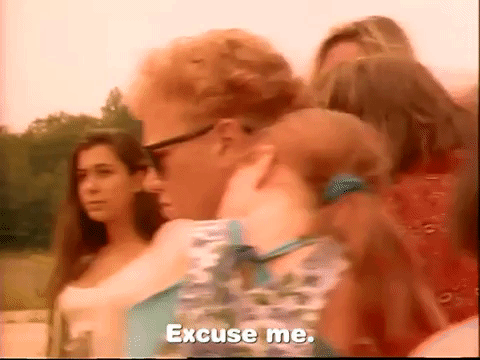 First up was Taylor's post about migrating WordPress Multisite instances to Reclaim Cloud to follow-up on his stream covering this process.
Speaking of WordPress Multisite migrations, Jim wrote the low-key victory post "A Full Cuny Circle" before migrating Macaulay's Eportfolios to ReclaimCloud a tad too early. But the sentiment around CUNY's Instructional Technology Fellowship back in 2004 being ground zero for all things Reclaim holds true.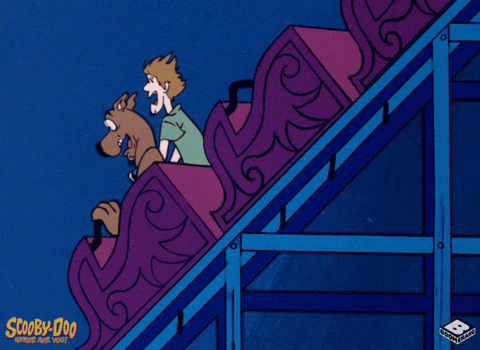 That said, Jim's  "Highs and Lows" post highlights the importance of mindfulness when things get tough, resisting the urge to spiral when migrations are jettisoned on the shores of despair.
Thanks to Maren Deepwell's joining Reclaim Hosting this month, all was not lost and there's very much a sense of a new day rising at Reclaim. In fact, Maren blogged about "The start of a whole new chapter" in her work life after stepping-down as ALT's CEO after 10 glorious years of service. Be sure to read her blog, and if you are an organization like ours and looking to streamline your offering and pay closer attention to creating a healthy culture of work, look no fiurther.
You know that moment when you update three distinct, yet equally complex, next generation applications on Reclaim Cloud and everything goes as planned? We knew you would, and Jim even posted about "Hitting the Open Source Update Trifecta" —tl;dr, containers change the upgrading game.
In fact, that winning streak led Taylor and Jim to move an existing instance of Mastodon running in a VPS into a Docker Container. And guess what? It worked, which is why both Jim and Taylor BLOGGED it:
And Taylor was a blog star in October! Beyond the magic of migrating Mastodon, he also wrote about discovering the retro computing search engine FrogFind. And if you are looking for an alternative to Google for search, Taylor has yet another post about "Trying out Kagi Search." Bloggin' like it's 2005!
And to round out October is the Blog King himself (Cogdog who?) with a couple of posts about the upcoming Spring ds106 course "The Aftermath," more specifically the Dr. Oblivion course teaser trained by the ever brilliant Michael Branson Smith.
And then some details about this upcoming ds106 course, highlighting Jim's intentions of building out an entirely open source infrastructure to support the good Doctor as he spreads his wisdom across the virtual land:
Obviously still recovering from an October-induced breakdown, and possibly as part of a broader mid-life crisis, Jim is actually planning on migrating his blog to a store front in Trento,  Italy—namely bava.studio. Yeah, we don't understand it either, but he is the idea guy, so we'll let him run with it.
Support Documentation
This month, we've been gearing up for some fun things headed toward the Cloud, so we don't have too much new documentation to share. Instead, here are some popular guides in our Knowledge Base!
Taylor wrote an awesome guide on Adding SSH Keys to your Reclaim Cloud account. Take a look if you need to connect to your environment through SSH.
If you're looking to add a new domain name to your cPanel account, we have the guide for you! We don't limit the number of domains in cPanel so this is perfect for anyone who may want to use a TLD with their projects. Check out Adding a New Domain to cPanel.
DoOO admins, do you see any users with a blank cPanel screen? You can help get them back in business quick with this Blank cPanel/cPanel Login Screen fix. Keep in mind this is geared towards Domain of One's Own admins with access to WHMCS while you work.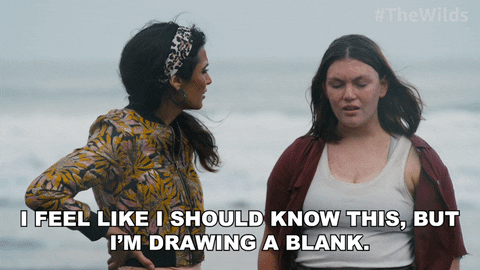 And finally, we have some Installatron troubleshooting! If you're trying to install an application and see an HTTP 500 error, check out our guide: 500 Error When Installing Applications Through Installatron on Subdomains.
Staff Picks
Kicking off the staff picks this month, Pilot is here to get us in the Halloween spirit with a RetroStrange TV, which is a community-supported, 24/7 streaming TV station that shows public-domain or copyright free content. They are featuring Halloween-themed shows and movies all month, and the icing on the cake is that it's broadcast using Owncast, which we are big fans of around here!
Taylor's got a recommendation for a good calculator application across all the Apple platforms (yes, it even works on Apple TV): PCalc! It's super customizable, and has just about every option you could ever want. They even have a physics-based dice simulator app, if you enjoy playing tabletop games.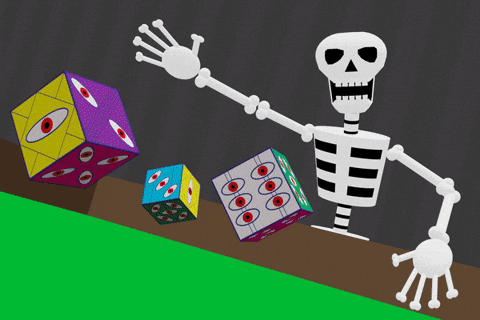 Next up, Jason brings us Text Blaze, which is a slick text-expansion tool that runs as a Chrome extension. Text expansion tools can be huge time savers if you find yourself typing a lot (who doesn't?)!
If you are feeling like a master of communication after Jason's recommendation, why not give your verbal communication skills a workout and check out this next web treasure from Pilot, the Speech Jammer! We dare you to speak a complete sentence with this thing turned on.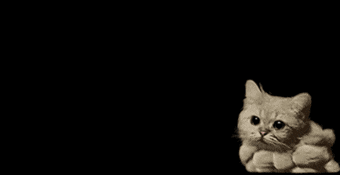 And that's all for this month, folks! As always, it's been a treat to share this month with you.