News from September 2023
The start of the semester is always a whirlwind, and Reclaim is feeling it here too. And you know what they say: busy month, busy Roundup! Let's hit it.
Monthly Announcements
DoOO/WPMS 101 Workshop Rescheduled for Spring
This news is pretty much what the headline makes it sound like: our DoOO/WPMS 101 Workshop, formerly scheduled for mid-October, will now be happening during the spring semester of 2024. Based on community feedback, we're hoping that this will better accommodate people's availability and make it easier for them to attend.
We don't have specific dates for the spring workshop right now – that'll be announced in a bit, once we have a clearer picture of what the calendar will look like – but the agenda will be the same. If you were already registered, we're grateful, and we hope you'll be able to make it in the spring.
December Flex Course - Open Publishing Ecosystems
In the meantime, you can look forward to our upcoming flex course, Open Publishing Ecosystems! We've had this one on our minds for a while now and are excited to be able to bring it to you. The course will run from November 28th through December 19th 2023, with weekly sessions digging into various different open publishing platforms – what they are, how they work, and what they can best help you accomplish. We'll be looking at HedgeDoc, Manifold, Docsify/Docsify-this, and HAX/HAXcms, highlighting where each of these platforms shines.
This flex course will be in the classic Reclaim style, with weekly video premieres where you can all take part in the live chat, and all resources for the week available after each premiere for anyone wanting to follow along asynchronously. It's free for all to attend and will be hosted through our community Discord server. More info, as always, on the events calendar!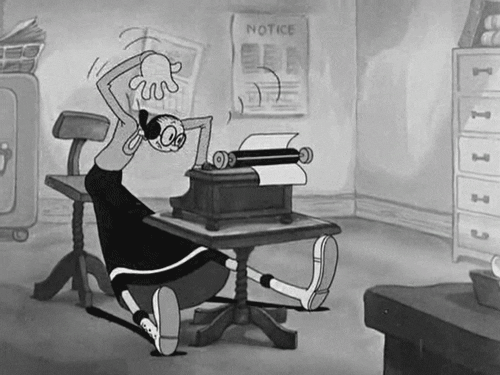 October Community Chat - "Approaching Archiving in WPMS & DoOO"
The October Community Chat's coming in hot! On Wednesday, October 18th at 12pm ET, we'll be sitting down with you all to talk all things archival when it comes to WordPress Multisite and Domain of One's Own. Reclaim will share our recommendations on how to archive accounts and sites, and hear about the strategies you've used to make the process as smooth as possible. Additionally, we'll demonstrate the Site Archiving Toolkit, a a great tool in Reclaim Cloud that simplifies converting sites to static HTML and webrecorder archives so you can create read-only archival copies or or host low maintenance sites in the long term. It's sure to be a great time – you can find more info on the calendar here, and you can register for the Community Chat right here!
September Community Chat - "Fast, Cheap and Enterprise – Scaling WordPress"
And if you missed the September Community Chat, don't worry – Reclaim has the replay for you. We sat down with you all to think through the challenges people face when trying to scale their WordPress up, and what tools and tricks you've used as your projects have grown. We even got a bit into ReclaimPress, a new way of offering WordPress that Reclaim has been exploring lately. Check the video out here, and if you wanna catch up on any other Community Chats, we've got a whole playlist here.
Reminder: Managed Hosting Price Changes
Reclaim reached out to many of you in late 2022 and early 2023, and this has been mentioned in renewals for some time now, but as we come into the final quarter of the year, we wanted to remind you that our Managed Hosting pricing model will be changing in 2024. You can find details on this pricing in the Cost Calculator on our Managed Hosting page. The new model will be taking effect for all renewals that are due on or after January 1st, 2024.
For schools whose next renewal will be happening in 2024, if you'd like to lock in pricing under the current model, you have the option to do an early renewal before December 31st. We're also happy to work with schools who would like to lock in current pricing for multiple years, through 2027. If you're interested in an early and/or multi-year renewal, or would like a quote for your 2024 renewal, reach out and we can help you think through your options.
In Case Ya Missed It
This month Jim and Taylor got together on the semi-regular Reclaim EdTech livestream to chat about Jim's zealous pursuit of Reclaim Press. A super casual walkthrough, this stream shows off our efforts, hopes, and dreams for a Cloud platform that will simplify – yes, you read that right, a Cloud platform that will SIMPLIFY – WordPress management while simultaneously boosting performance.
Then, Taylor pulled Pilot and Amanda into a stream all about Migrating WPMS setups to the Cloud, using a demo Commons in a Box OpenLab instance. We're seeing CBox OpenLab become increasingly popular amongst our user base, so we're more than happy to continue experimenting with and building out our knowledge of it to meet the community where it is. And, hey, it is developed by the good folks at CUNY Graduate Center, so you know it's gotta be pretty great.
While these streams aren't rigorously scheduled, you can expect to see something pop up over on Reclaim TV most Fridays. And when you join our Discord community you'll always know about when they're coming up and streaming live!
Reclaim Today
September's Reclaim Today was a bittersweet adieu to Reclaim's cherished, now former, Director of Operations, Lauren Hanks. Jim, Meredith, and Lauren got together to reflect on Lauren's long and storied career building Reclaim from a budding, four-person company into a lush, multi-faceted hosting experience with a team doubled in size. Check out this installment of Reclaim TV to hear from one of the Greatest of All Time!
Recent Blog Posts
Just like Luther, we've been busy! And sometimes during busy months like September the blog posts, sadly, are the first things to go.
But blogging is not dead yet! We have a few to keep hope alive. First up is Lauren's farewell post as she moves on from Reclaim after eight stellar years of service. It's hard to articulate how crucial she has been to our team's culture, and she will be sorely missed. But better to have employed and lost, than to never have employed at all :)
Speaking of longevity and awesomeness, Meredith reflects on 10 years of owning her own domain, a story that begins in 2013 when she walked into her freshman seminar at UMW. Meredith was part of the first Domain of One's Own cohort at UMW that demonstrated the value of making web literacy foundational to a liberal arts education---and all her work since has just further strengthened the case for learning on, through, and with the web.
And Jim shares how seeing the way John Johnston is using Alan Levine's WP Posted Today plugin changed how he plans to maintain the integrity of thousands of posts on his blog. Web gardening is hard work, so doing it one day at a time seems the healthiest approach. What's more, the act of reading what one wrote 10 or 15 years ago highlights the uncanny experience of having no recollection that you ever said as much. It's like blogging Memento up in here!
And playing on the theme of memory, the guilt of not blogging more this month was catching-up with Jim so he tried to "Remember to Reclaim September" with something of a summary post of what he was working on, which is pretty much building out our forthcoming dedicated WordPress service ReclaimPress, as well as starting the great CentOS 7 migration of 2023/2024.
New Support Documentation
As we're starting a busy fall semester, we have awesome documentation to help you troubleshoot! Check out a few categories to get started:
Taylor wrote a great guide to getting started with Pressbooks! Read through the manual install process using WordPress and Pressbooks plugins.
Then Amanda's guide on Smarty PHP Templates in WHMCS is here! This is geared towards Domain of One's Own administrators working with a blank cPanel dashboard. We always recommend that you check WHMCS after troubleshooting a blank cPanel dashboard.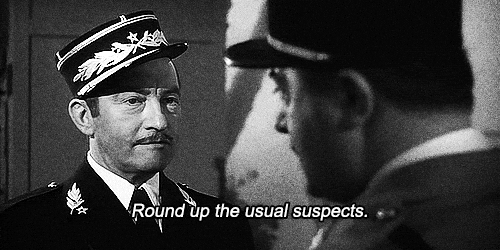 Staff Picks
We've got a bunch of excellent staff picks for you, starting off with a pack of productivity tools from Taylor. Numbr is an excellent calculator combined with notepad that lets you easily assign variables to numbers in a sort of virtual paper-tape-like interface. He also shared Pastebot which is a clipboard history tool for macOS. Basically, you can search through everything you've recently copied, which can really come in handy! Leaving the productivity camp, we have possibly the most minimal (but fastest loading!) scores website ever, Plain Text Sports. Finally, we have FFmpeg Explorer which is a handy tool to let you explore all the possibilities of the venerable FFmpeg command line tool for audio and video conversion!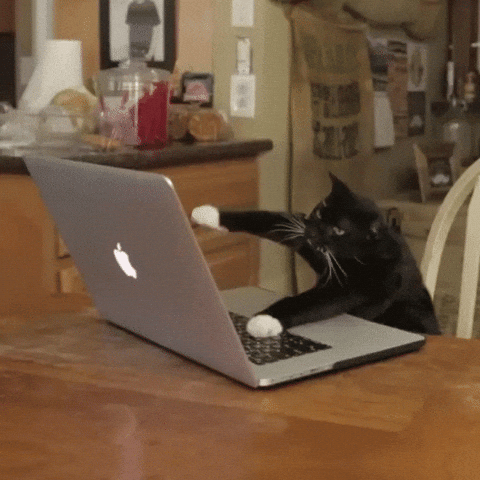 Speaking of handy command line tool references, Meredith shared Rsyncinator which is a handy way to create the perfect rsync command for your file transferring needs. We are big fans of rsync around here, but it can definitely be intimidating to use, so this can help you out!
Chris shared Have I Been Pwned which is a great, and unsettling tool to help you find out when (probably when, not if) your email address or other related personal information may have been found in a data breach. After gawking at all of the data breaches, now is as good a time as any to remind you not to re-use your passwords across services! Instead, use a Password Manager like 1Password or Bitwarden.
Thanks for joining us as we look back on this crazy month. Stick with us as we forge bravely ahead into the spookiest month of the year!