News from February 2022
February may be a short month, but Reclaim's packed a lot of work into those few weeks. This month, the Reclaim Roundup is bringing you announcements about everything from Instructional Tech to the Roadshow to cPanel's Paper Lantern theme, a plethora of blog posts, all-new support documentation, and even a collection of "Staff Picks", or articles and tools we've found exciting and wanted to share.
Monthly Announcements
Instructional Tech at Reclaim
In case you haven't heard (and even if you have, 'cause we can't stop talking about it), Reclaim Hosting is branching into Instructional Technology! Our new Community Instructional Technologist, Taylor Jadin, joined us at the end of 2021 and has made a huge impact already. With his help, Reclaim is excited to be able to offer new kinds of support to schools looking to make the best possible use of their Domain of One's Own and Managed Hosting setups. We love hearing about the work you're doing, and brainstorming new ways to help you succeed in it, so if you're interested in working with us, reach out!
Community Chats – Looking Back at February, Looking Forward to March
2022 is already two months down – how did that happen? Who knows, but along the way we've also hosted our second monthly Community Chat, this one called "State of Reclaim". We introduced the different teams at Reclaim, gave a little info about who we are and what we do, and talked about what projects we're really excited about in the future. Instructional Technology, Cloudflare Zero Trust options, and especially the Domains API were all huge.
Taylor has a forum post with all the info about the February Chat, including some helpful links out like Tim's blog post on the future of the Domains API, what Cloudflare Zero Trust even is, and Jim and Lauren's blog posts about the future of Instructional Tech at Reclaim (Jim, Lauren).
And if you missed the February Community Chat, hey, don't worry: we recorded it, and you can watch it here!
And mark your calendars, 'cause it's almost March! And you know what that means: the March Community Chat is already coming up. Mark your calendars for Thursday, March 10th at 11am EST (10amCST, 9amMT, 8amPST), where we'll be talking to John Stewart and Noah Mitchell about their Project Homepages that marry Domain of One's Own with WordPress Multisite initiatives on-campus—two great tastes that taste great together! Taylor has a forum thread all ready so you can keep up with the news as the time draws near, and you can register to get your invite link here.
And don't miss Adam Croom's post "Create Goes Multisite" wherein he provides some context for the University of Oklahoma's decision to bring Domains and WordPress Multisite under a single umbrella.
What's Happening to Paper Lantern?
We got confirmation from our account manager at cPanel that they will be supporting the Paper Lantern theme until the Summer of 2023. This is welcome news, and gives us all a little breathing space to decide on next steps for a theme and update our documentation more broadly to reflect any changes. We will be keeping you all updated, but for now there should be no surprises in the short to medium-term.
Eyes on the Road(show)
We've had so many people ask us, "Hey, when's the next Reclaim Roadshow?" Well, guess what.
That's right, Reclaim's looking towards putting on a Roadshow this Spring! Dates and times are still to be finalized, but we're shooting for mid May, and St. Norbert College has generously offered to host us. It's always so exciting for us to be able to bring this to you, and we can't wait to see you on the road(show)!
Reclaim Roundup in Your RSS Feed
And finally, if you're so over email newsletters and would prefer to catch us monthly in your RSS reader, you can always subscribe to the Roundup RSS feed.
Recent Blog Posts
If you thought last month's blog posts were all we had, think again: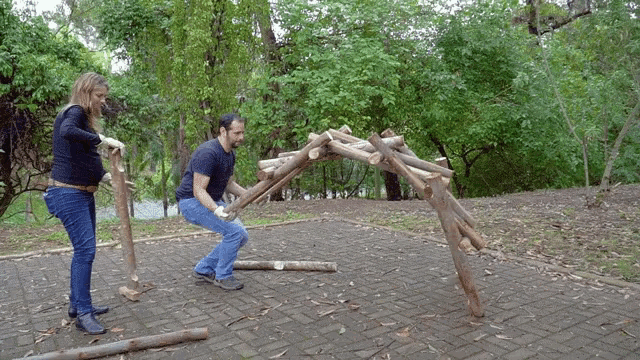 Early in the month, Jim had the opportunity to run a Reclaim Cloud workshop on Docker for NYCDH, which he discussed here: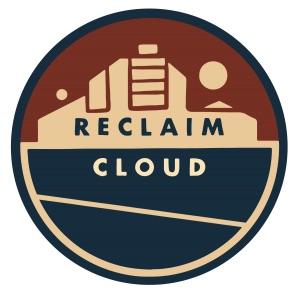 Reclaim Hosting uses Slack to organize our whole workspace, which is extra-useful because of how many ways we can automate things. We've actually hooked up WHMCS, our client management software, with our Slack workspace, using Client Groups to manage what notifications we get and where. Read all about our process, and how you could recreate it, in Lauren's blog post:
Instructional Technology has been investigating OBS (Open Broadcaster Software), with Taylor and Jim taking the lead. To that end, Taylor has put together a compilation of resources he used to develop his current OBS setup.
This month Reclaim's been doing a lot of work with SSL certificates using LetsEncrypt in Reclaim Cloud. Meredith wrote up her process in this blog post:
As in the earlier announcements section, Reclaim's been really excited about the possibilities of Instructional Tech. On her blog this month, Lauren wrote about what Reclaim might be able to say "yes" to now that we're building that capacity. What new heights might we reach?
Zendesk is another tool that is integral to how Reclaim works – it's the foundation for the excellent work our Support team does. Meredith wrote up the automations process which help our Support team respond quickly and stay organized when helping Reclaim's clients.
February's Community Chat was about "The State of Reclaim", an overview of the different teams at Reclaim Hosting, who's on them, and what they're working on. We talked about the day-to-day of Reclaim, but also projects we're working on and places we're excited to go in the future, like the Domains API Project. Jim and Taylor were so excited about the community chat, they both wrote it up on their blogs.

While setting up the January Roundup, a conversation with Taylor about the RSS feed caught Pilot's attention. In February, they returned to this topic by experimenting with an RSS reader, after a lifetime of thinking about RSS feeds in terms of podcast distribution.
Jim and Taylor spent some time this month discussing upgrading Azuracast for #ds106radio, playing with PeerTube, and power of Reclaim Cloud, which spun into a discussion of open-source media platforms and how they might work together to create an open source media ecosystem. Jim reflects on that here:
As a follow-up to the open source media ecosystem chat, Jim blogged about cloning Reclaim Hosting's Youtube channel within a PeerTube instance at ReclaimTV as a first step towards using this open source software for video storage, sharing, and streaming.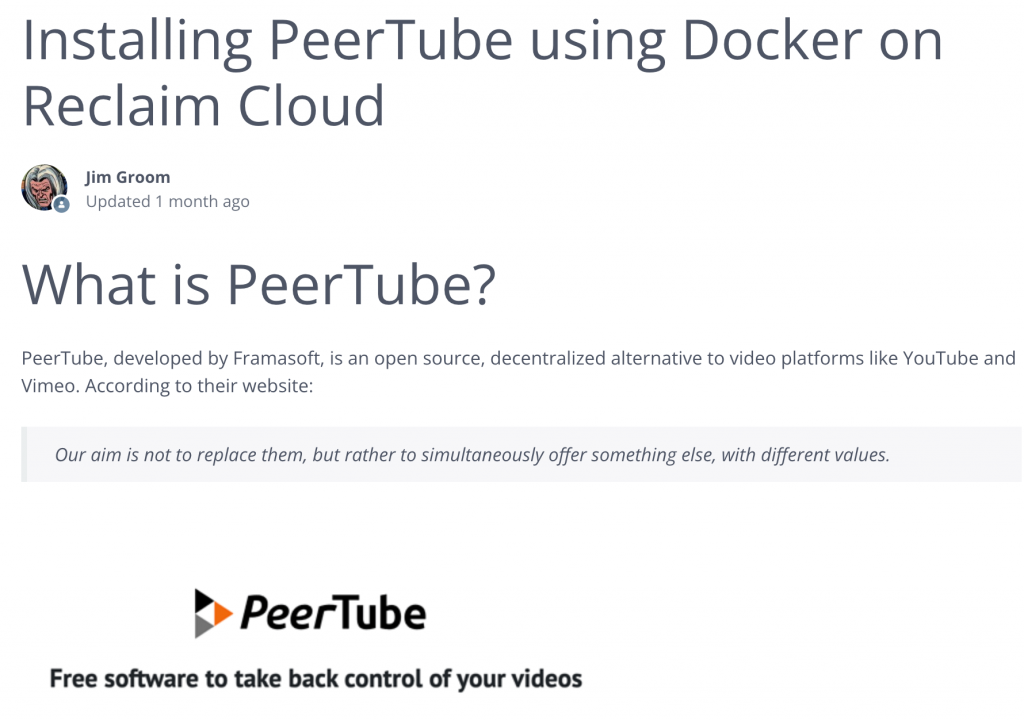 Towards the end of 2021 and now in 2022, our Infrastructure team has been hard at work finding and fixing compromises in our systems. One such concern—which the good folks in Wake Forest University's IT department identified---led to the discovery of an Apache exploit and a solution Chris is considering rolling out across all our servers. He's written the experience up on his blog.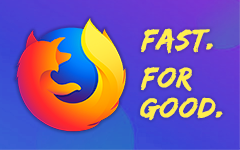 Meredith has been hard at work this month compiling new articles for our support documentation knowledge base. Two of those articles are based on blog posts of hers, about changing WordPress themes using the database and accessing your database through Reclaim Cloud.
New Support Documentation
This month, we're covering lots of different fronts in our support documentation.
For those hoping to learn more about Reclaim Cloud, Jim and Meredith have you set up with Running Azuracast on Reclaim Cloud and Accessing Databases Using Config Files in Reclaim Cloud.
Any admins of Domain of One's Own will be excited to see this updated version of our Community Documentation Articles guide, which Lauren has changed to make customizing your community docs easier and more effective for your school. Goutam has also created a reference point for DoOO and Managed Hosting admins alike who are looking for various log files, One Stop Shop Log file locations for Admins. Meanwhile, WordPress Multisite admins using Reclaim Cloud will enjoy Meredith's new article for managing your SSL certificates, Custom SSL certificates on Reclaim Cloud for WordPress Multisites.
And if you're updating your WordPress theme and run into issues, never fear, Meredith's put out a new guide on Changing WordPress Theme from the Database. You're in good hands.
Staff Picks
This month, we're also bringing you Staff Picks – all those things that aren't Reclaim, but that we still thought were pretty interesting.
If you're looking for better ways to keep organized, Taylor's been taking a look at 1Password's recent support for managing SSH keys as well as Fantastical, a calendar app which recently added updates to scheduling meetings easier. He's also been reading this year's Digital Detox, which is about energy efficient design and the impact of technology on the environment, and recently watched an interview with Brian Kernighan about working at Bell Labs during the development of Unix.
Lauren shared "We Don't Need Another Hero", an article about CourseHero and how its business model incentivizes students to share essays with deeply personal subject matter, still with their identifying information attached. There's also "The Quick(ish) Guide to Why Some People Don't Like Course Hero", which is a related article with some more information on the controversy. The author of "We Don't Need Another Hero" also posted this tweet, which sums it up pretty well:
Paul's been experimenting with the WordPress command line interface, using the WP-CLI documentation to learn how to change your themes or modify your plugins.
Recently Meredith has been learning about mechanical keyboards using Keyboard University, which collects articles and tutorials about keyboards, how they work, and how to build your own customized keyboard.
Jim continues to marvel at the amazing  and creative work Tom Woodward always does, like creating teams using Gravity Forms. And in that blog vein, Tim Clarke has a 4-part blog series about his work re-creating a Community Site for Berg Builds. "Long live the edtech blogsphere!" he exclaims in a newsletter.
In the spirit of open source video platforms like PeerTube, D-tube is a blockchain-driven video sharing tool that looks interesting. Like SiteSucker for the Mac, HTTrack is a Windows/Linux friendly tool that converts dynamic websites into static HTML files for archiving. Also, the list of "Awesome Self-hosted" applications on Github came across Jim's desk again, and he figured it is always worth a share.
Jenny Holbert, a ds106 student at UMW this semester, reframes her weekly blog summary in the spirit of an 18th century epistolary novel. It is just too awesome not to share! #4life